AOR Founder (on hiatus)
Staff member
AOR Admin
Jan 12, 2014
17,686
13,617
The AOR Grand Prix Predictor League is back for a 5th consecutive season, and will once again challenge the prediction skills of the AOR members as they compete for bragging rights and to become the 2018 AOR GP Predictor Champion! All AOR members are free to enter, using the code found below.
About the game: GP Predictor (
gppredictor.com
) is a free-to-play game where you predict the results of the real life F1 races and score points based on how well you do. You can predict the top 10 finishers for each race, as well as who gets pole position, fastest lap and gained most positions during the race. There are also bonus points for certain achievements. You can read more about how points are scored
here
.
After you have registered an account, click
THIS LINK
to join the AOR League, or enter the following code on the 'join league' page: 5aaba10d6cf9c42fd8466eca
After you have joined, please make a post in this thread to say what your team name is, so that we can recognise you in the standings!
It's less than a week until the new season, so remember to get your predictions in before qualifying!
------------------------------------------------
LEAGUE STANDINGS (FINAL):
Top 40: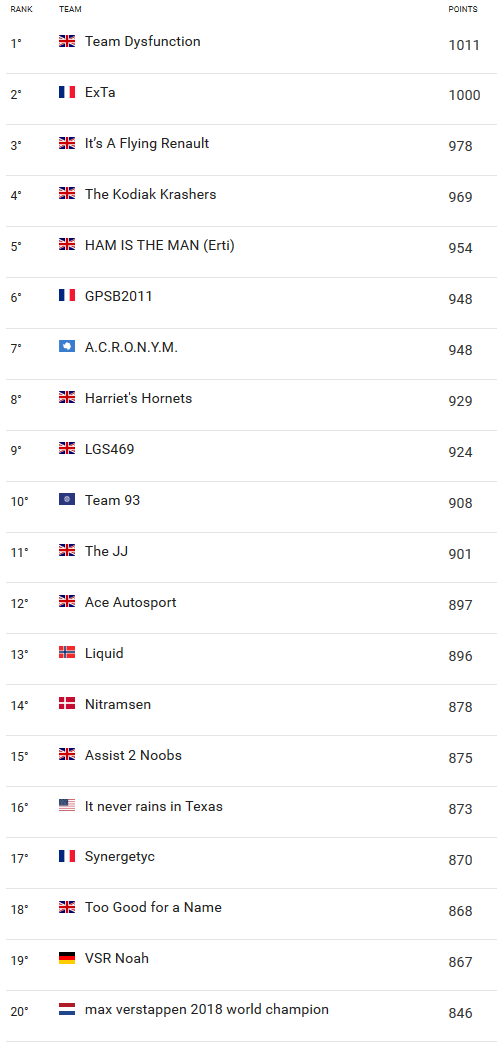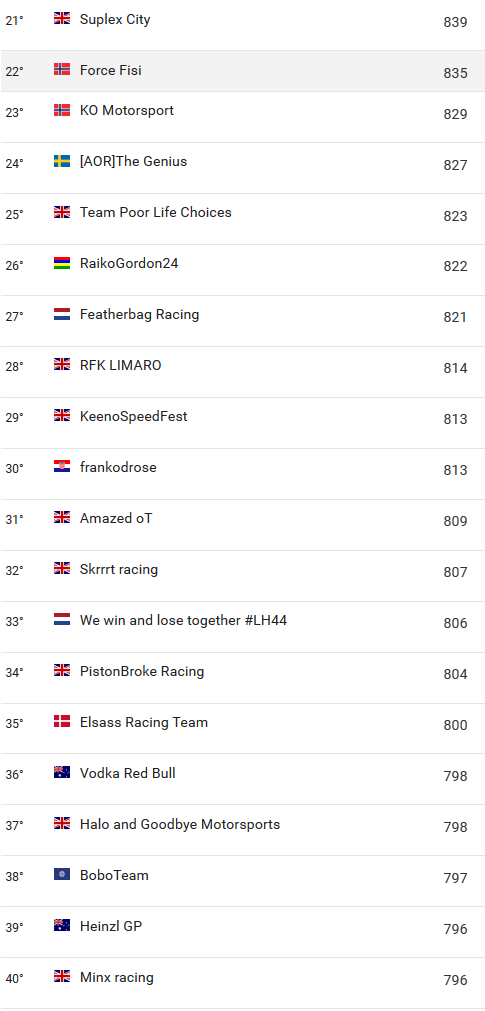 The full standings can be viewed on the league page
here
for those who are part of it!
CHAMPION:
Team Dysfunction
(forum name unknown)
------------------------------------------------
FORMER CHAMPIONS:
●
2014
-
Ry the boss
@ry the boss
●
2015
-
CaptainFalcon89
@CaptainFalcon89
●
2016
-
iJokeri22
@iJokeri22
●
2017
-
xPiGeOnNiNjA
@xPiGeOnNiNjA
(we think)
Last edited: