AOR Admin
Staff member
AOR Admin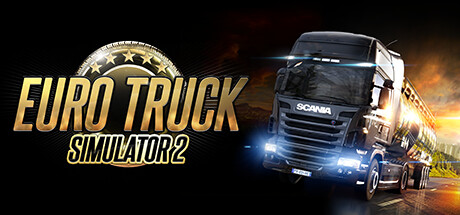 HELLO TRUCKERS, and welcome to the idea of an AOR Convoooooooooooooooooooooooooooooooooooooooooy
I know there are quite a few people around the forum who love Euro Truck Simulator 2, so I'd love to gather everyone and we can truck across Europe together.
Some people may know me and
@StevieSQ
truck on Monday nights, as seen by
pictures here
. As you can see, those pictures look good, but they would look better with MOAR TRUCKS.
Ideally the end goal would be to convooooooooooooooy once a month or something, but we'll see depending on interest. Sessions are likely to be on Mondays, 7pm-11pm UK time, you don't need to be there the whole time.
Requirements:
Interest template
Can you do Mondays [Yes/other available days]
What ETS2 DLC do you own map wise [Going East / Scandanavia / Viva La France]
Steam ID:
Comments:
Example:
Can you do Mondays [Yes]
What ETS2 DLC do you own map wise [
Going East / Scandanvia / Viva La France
]
Steam ID: Erti147
Comments: CONVOOOOOOOOOOOOOOOOOOOOOOOOOOOYYYYYYYYYYYYYYYYYYYYYYYYYYY
Go ahead and tag others who you think may be interested
Extras:
If one person has the right knowledge to do so, then 1 nominated person may buy a car and convoy paint and lead the convoy at front.
It will be easier if you make your online "clan tag" as AOR as your name appears above your truck, and Steam friends appear as green dots on the GPS (or whatever colour you have that set to) (For this you go to the settings icon on the main login screen of the online client)
Tagging folk who may be interested
@Thompson
@Vernux
@Putttee
@Alehud42
@Ranger
@Punisher
@NoseyGuyy
@xxxstefxxx
@NonRunner
@Partyfuchs
@Premium Members
@FisiFan91
SING IT
Last edited: