AOR Admin
Staff member
AOR Admin
So as you all know, we have a team set up on the Xbox for AOR here -
https://racenet.codemasters.com/grid-autosport/club/6052/aor-autosport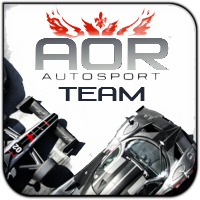 Most of have joined it but it hasn't worked, up until now.... For weeks I have been pondering why the team feature has worked for some people and not for others. You would race having joined as a member of the club, but contribute no XP towards the club nor have the [AOR] in front of your Gamertag as you went into public lobbies
There has been no real information anywhere on how to get it to work...but now with myself and
@Du7cH
detective work...we have discovered how.
You must have or do the following
1) Purchase your own car (for every single discipline and category if you want it to work for absolutely everything)
I only have a Touring Car Category C purchased, which is the only one the team thing works for obviously as I'd have to buy a car for Category B if I wanted it to work in there
2) One car is purchased, you MUST select the Racenet club livery. Codemasters said something about gaining more XP if you raced with the club livery, what they didn't say was that you actually needed to race with it for it to work in the first place.
3) Race and win in public lobbies and increase the club ranking!
Current world club ranking
: -----
26
Team wins -
1,300 +
Team podiums -
3,600 +
Other -
1,700 +
Last edited: