AOR Founder (on hiatus)
Staff member
AOR Admin
Jan 12, 2014
17,686
13,617
AOR F1 Leagues - Season 9
X360/PS3/PC - Race Calendar
Notes:
● We reserve the right to delay the full schedule if news of an upcoming patch arise before the start of the season.
● We reserve the right to remove any track from the schedule with reasonable notice if we deem that they will cause too many problems with regards to cutting and extending, but our default standpoint is to give all tracks a chance.
Dates are listed for Sunday leagues and Thursday (PS3 only) leagues respectively.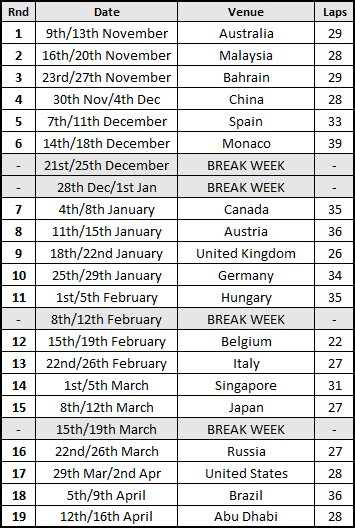 Last edited: